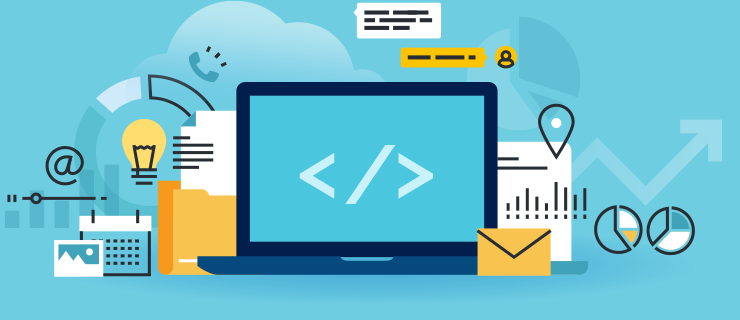 When your database is your business, you need
a web development partner who understands how YOU work.
About RaffSoftware
Experienced
Founded in 2001 by Victor Raff, the RaffSoftware team has completed hundreds of projects for satisfied clients around the world, including the US, Canada, the UK, Europe, and Australia.
Qualified
Each member of our team is a highly-educated professional with a Masters degree in Computer Science, Mathematics or Engineering and most of us have a Diploma of Excellence in our respective field. Victor is certified Master of C++, and together we have extensive expertise in:
Operating Systems: Linux, FreeBSD, MS Windows, iOS, Android, BlackBerry
Databases: MS SQL Server, MS Access, MySQL, SQLite, PostgreSQL, Oracle
Programming Languages: PHP, ASP.NET (C#, VB.NET), JavaScript, RoR, Python, Java, Common Lisp, C, C++
Markup Languages: HTML/XHTML/CSS, XML, wiki
Web Technologies: AJAX, Web Services/RSS/SOAP, MVC, XMT/XSLT
Web-servers: Apache, nginx, IIS
Email-servers: Exim, Qmail, Postfix, Sendmail
Payment Gateways: PayPal Certified Developers 2.0, Authorize.net, 2Checkout, WebMoney, liqPay
Reliable
Our great experience means that we don't need to rely on third-party code, but that we build your project ourselves – from the ground up. This custom code, along with our intensive testing procedures, ensures you the highest level of security, reliability and efficiency. To make certain our customers are completely satisfied with our work, we offer a standard one month of free after‑project support.
Our Commitment
Our commitment to you begins on Day One, and doesn't end until we are certain you are satisfied.
Here are some of the reasons our customers keep coming back…
We listen: We begin all our projects by taking the time to listen, and to learn about your business needs. This step is crucial because it gives us the info we need to help you make educated decisions about your project or your business – ultimately saving you time, hassle and money.
We are responsive: We value your time, and believe that excellent communication is critical to the success of your project. We make a point of responding to phone calls and emails quickly and professionally.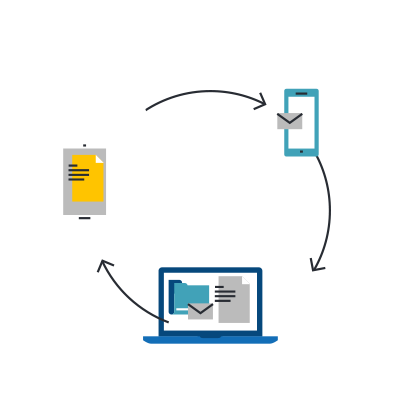 We pay close attention to detail: From custom code to exhaustive testing, we do everything we can to ensure that the final product is streamlined, reliable and secure, before it goes out the door.
We follow through: We follow up by providing you with one month of free after-project support. But we don't stop there... Many of our clients keep coming back to us so that we can help them implement new features as their businesses grow and change.
Services
From the initial strategic development through to building, testing and implementation, we provide our customers with a full complement of internet and intranet database development services, start to finish. We provide businesses with custom turnkey database solutions, web programming & PayPal integration.
Business Process Optimization

Take full advantage of the Internet's potential to optimize your business. We provide businesses worldwide with turnkey custom database solutions.

Securely integrate ordering, processing, fulfillment and invoicing into a single powerful administration system with:

User accounts
Credit card and PayPal transactions
Process monitoring and alerts

Delegate access privileges based on user profiles:

Allow employees to manage pricing changes, product descriptions and inventory with ease
Provide customers with a personalized control center where they can access the data and services they need and/or have paid for
Allow your advertising partners and affiliates to update, manage and analyze their own content

Monitor and analyze your business with real-time statistics on:

Inventory
Sales
Usage
Click-through rates
Shipping data, and more

Custom Content Management

Use the power of advanced logic to simplify the way you manage your content.

Reduce errors and improve cost-efficiency:

Make a change in one place, and see it reflected across the system
Decrease service costs by providing self-service options

Provide users with fast, advanced search and cross-referencing capabilities:

Multiple Keywords
Multiple category selection
Complex search queries
Searches based on geographic proximity

Serve custom, dynamic content:

Dynamically generated charts and graphs
Serve content based on user profiles, search histories or geographic location

Keep your content current and your community alive with:

Blogs
Discussion Boards
Wikis
News feeds
Forums

Full Service Backend Support

Make sure you've got the hardware, software and technical know-how in place to keep your database running smoothly.

Get unbiased advice on hardware and software (we are not resellers!)
Configure and optimize your server technology
Maintain a healthy system with monthly support, including:

Tune-ups
Upgrades
Security monitoring
Contact Us
In order to stay in touch with our international clients, our management staff work extended flexible hours. So don't hesitate to contact us to discuss any questions you might have.